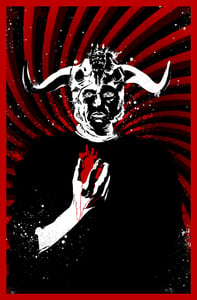 $

20.00
Inspired by Temple of Doom.
Red French paper, TW inks, 12.5" x 19" Edition of 30
Print shipped by www.sixtybones.com
FOR A LIMITED TIME: Every poster order will come with a FREE random second poster. Could it be a poster available here? YES. Could it be a poster that is no longer sold anywhere? YES. That is why it is RANDOM.
Be sure to check out my other stores at Society6 for MORE posters, t-shirts, iPhone Cases/Skins and framed prints!